Announcements:
"Nawamintharachinuthit Triamudomsuksanomklao School (NTUN) is a government secondary high school composed of Grade 7 to Grade 9 for the lower secondary and Grade 10 to Grade 12 for the upper secondary. Founded in 1992 under the project of the General Education Department to honor the auspicious occasion of Her Majesty the Queen Sirikit's sixtieth birthday, the school is nestled at Sammakorn Village with an area of 6.1 acres, a property formerly belonging to His Majesty the King Bhumibol Adulyadej. Her Majesty the Queen named the school "Nawaminthrachinuthit Triamudomsuksanomklao" signifying its affiliation to Triamudom Suksa School, the premier high school of the country. Currently (Academic Year 2016 - 2017), the school has a total enrolment of 2,943 students and are taught by 173 competitive teachers."
MISSION
N.T.U.N School strives to promote global knowledge, creative thinking and competitive skills based on the royal advocacy on self-sufficiency and environmental awareness.
VISION
The school focuses on developing students' morals and knowledge based on Thai ways of life and international standards.
PHILOSOPHY
"Excellence in Academics and Virtue" is anchored on the principles of discipline, morality and self sufficiency. An advocate in the education reform, the school instills the values of Academic excellence, self reliance and moral responsibility under the Thai tradition to its students.
ENGLISH PROGRAM (EP) CURRICULUM หลักสูตร
The school's curriculum is anchored on the vision, principles and goals of the Basic Education Core Curriculum of 2008 mandated by the Ministry of Education of Thailand. Five key competencies define the learner's achievement identified through communication, thinking, problem-solving, application of life skills and technological application. On this matter, EP Curriculum is designed and modified to augment the needs of the students, and also to help them to mature and progress spiritually, socially, physically, mentally and academically at their own pace. Academic subjects integrate English, Mathematics, Science and Computer taught by foreign teachers. EP Curriculum view here...
---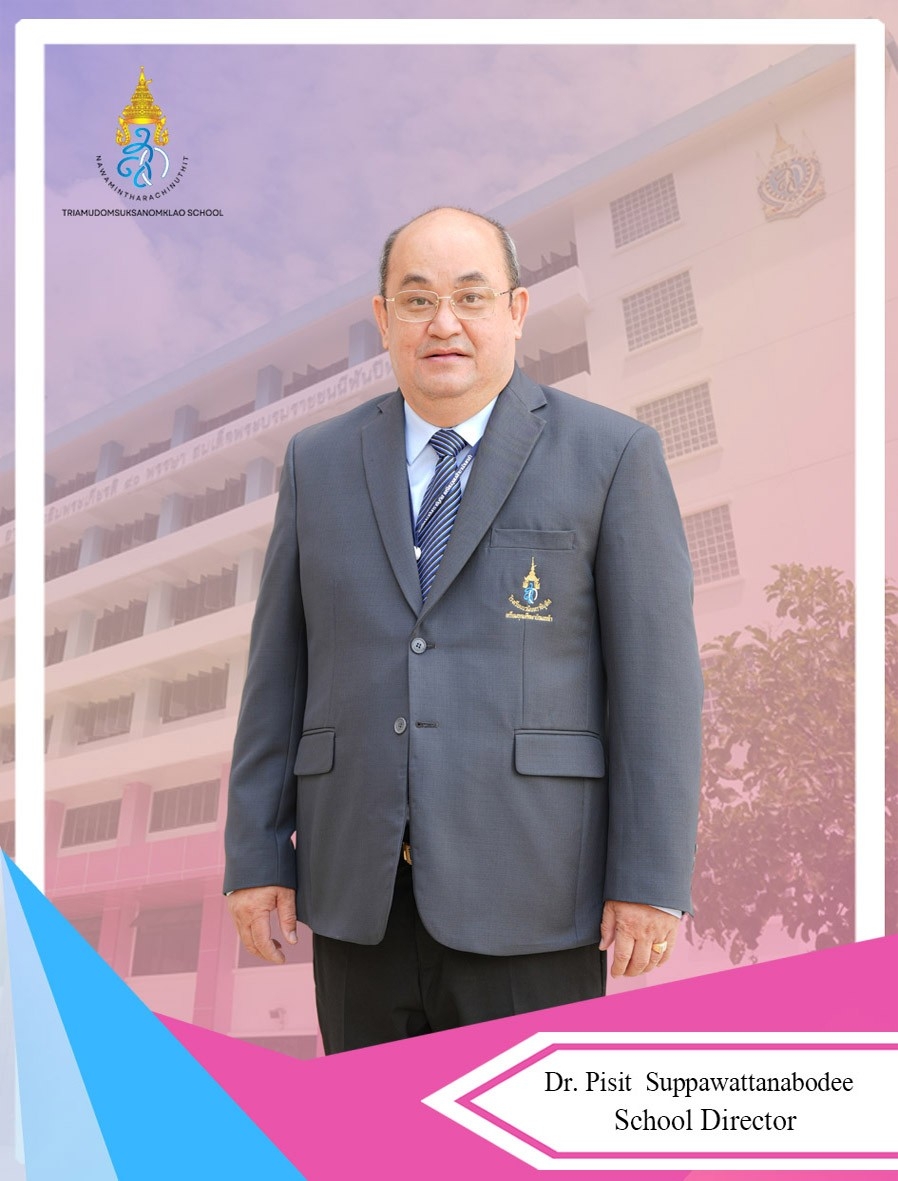 Nawamintharachinuthit Triamudomsuksanomklao School has been able to maintain its significance in general education. Our primary vision is academic excellence through education reformation to raise up disciplined students with good manners under Thai tradition with universal standard. Our school has been working hard toward this goal.
We encourage all students to strive for excellence primarily in their studies, personal and social life. We also want our students to work towards internationally recognized qualifications through international learning, cultural exchange programs and local camps.
As the director of this school, I personally thank all the faculty and staff, parents and friends, alumni who have joined us in achieving our goal.
Mr. Prapath Paripol
School Director
---